Do you ever get sick of seeing all these "2022 will be a great year if you just do this" types of content? I sure do. . .
I confess, as 2021 has drawn to a close, I've found myself indecisive in ways that I'm not normally.
Do I want to go this direction or that? Do I want to travel here or there? Will the trip be worth the aggravation of dealing with COVID restrictions and requirements? In what ways do I want to grow my business in 2022?
Nobody who knows me would ever characterize me as indecisive.
But right now, that's all I am.
And I find myself getting a bit annoyed with all the people out there who seem so sure of themselves going forward. "For a successful 2022, do this! Make these goals! Forge this path! Do it this way!"
My malaise showed itself to me suddenly, on December 31, when I realized I hadn't bought a 2022 planner yet. Normally that's something I do in September!
(Curious about what I use? I talk about it, and cohost Kitty and I discuss the best planners in general, in this podcast episode.)
If you're feeling jaded instead of excited as we head into a new year, you're not alone, but sinking into a mire of ennui isn't a solution. Since I have ideas but can't decide for myself, I'd like to ask you for help . . .
I feel like, in many ways, I have a lot of wisdom to share for those of you who want to create a business and a life that lets you work from anywhere.
So would you do something for me? If you're a regular reader of this newsletter, hit the reply button and let me know what's your favorite part of the newsletter, or the topic you'd like to see more information about. It will help me get over this "should I do this or that" waffling I've been lost in and help me provide the information and help you're looking for.
Together I believe we can make 2022 a better year than 2021 has been!
---
Tips & Tools
Location
As this article points out, not everyone is cut out for third-world living.
While Latin America and Asia can be really cheap places to live, cheap isn't always better. It all depends on what you want.
If Europe is more to your taste, and your budget can support it, here's Kathleen Peddicord's take on the top locations to consider, starting with Portugal's Algarve region.
For those of you who aren't familiar with Kathleen, she runs a company called Live & Invest Overseas. They publish a monthly magazine [AFF LINK] and host conferences throughout the year on the best places to live and retire. I've attended her conferences, and spoken at one, and they're always jam-packed with useful information.
Best of all, their glasses aren't quite as rose-colored as their better-known competitors.
Read: The 10 Best Places to Live or Retire in Europe in 2022
Hate mosquitoes?
Even in Latin America, there are places to live mosquito-free (which also means no Zika virus or dengue fever). Of course, you have to go to a higher elevation to find a place without those buzzing, blood-sucking pests, but if you can handle the altitude and the cooler (generally described as "year-round springlike) temperatures, they might be just what the doctor ordered.
Read: Our 3 Favorite Mosquito-Free Places to Live Overseas
---
Mindset
Want to be happier in 2022? Here are four things the happiest people do that you should try for yourself.
Read: I interviewed 500 happy people. Their habits will transform your day
---
Productivity and Habits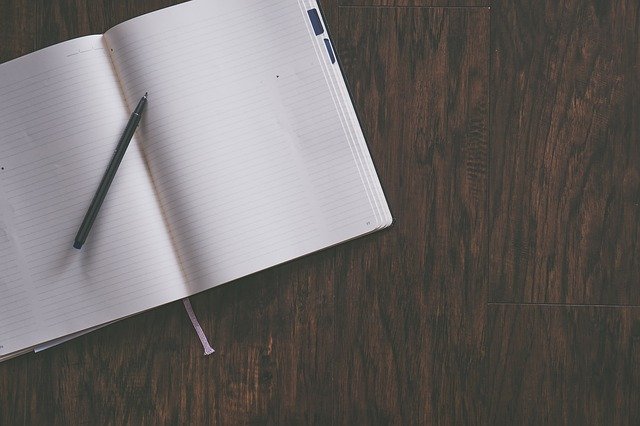 Do you journal? If not, have you thought about starting a journaling habit for 2022?
Anne-Laure Le Cunff suggests a slightly different take on the standard approach to journaling. She calls it the Plus Minus Next. She created it because she tried several standard journaling methods, and none of them worked well for her because they weren't goal oriented enough, or they took way too much time.
The "plus" stands for what worked, the "minus" for what didn't, and the "next" for what you plan to do next.
If you decide to try it, let me know how it works for you!
Read: Plus Minus Next journaling
Some of the links on this page may be affiliate links. That means, if you click and purchase, you pay exactly the same amount and I'll earn a small commission. These fees help me to keep the free information flowing.
In Case You Missed It. . .
Lou Blaser went from one extreme — a road warrior flying all over the country all the time — to another — a corporate office. Today she's found the location independence she really wanted. Here's how she managed the transition.
How One Dissatisfied Gen-Xer Achieved Location Independence in Asia
I was a "road warrior" back when I was in management consulting.
That's the term we used for someone regularly heading to the airport on Monday mornings to catch the first flight out to whichever city their client happened to be located.
Personal life was suspended until Thursday when we returned home. Saturdays were laundry days. And Sundays? Well, that's when we spent time packing for next week's trip.
While many of my colleagues soon tired of this work situation, I enjoyed it. I got my packing and travel routines down pat. I thought I could work that way forever.
---
If you like what you're reading on this page, you can get a carefully curated newsletter delivered to your inbox. Just fill in your best email address below, and join us!
Explore Life. Create Anywhere.
---
On random Wednesdays, I'll email you the best hand-picked tools, tips, and information to help you do your best creative work from anywhere.
---
No spam. Promise.